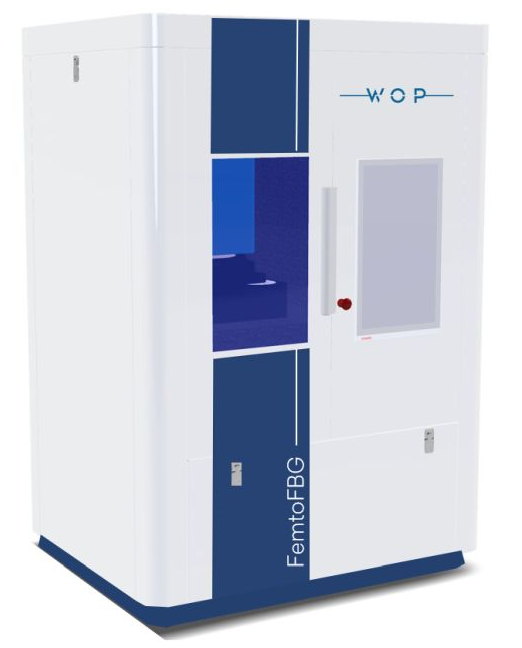 FemtoFBG :Laser workstation for fiber bragg gratings writing

- FemtoFBG is a laser micromachining workstation optimized for fiber Bragg gratings (FBG) writing.
- It is a perfect choice for scientific laboratories, R&D centers, and industrial clients working with
   fiber lasers, distributed sensors, and telecommunications.
- Femtosecond FBG writing is a proven technology for universal Bragg Gratings writing in various
    optical fibers, including not UV-sensitized fibers.​
- The main advantage of the femtosecond laser writing unlimited length or structure of Bragg
   grating is not using a phase mask.

- Femtosecond lasers can be applied for Point-by-Point (PbP) and Line-by-Line (LbL) for up to
   2nd order FBGs writing in various optical fibers, including multicore fibers. The smallest pitch
    in PbP writing is ~1 µm.
- ​​Femtosecond FBG writing using a phase mask enables long-term modifications that are
   impossible with Excimer lasers.​
Main features:

- Direct writing (point-by-point, line-by-line, plane-by-plane)
- Precise reflection/transmission spectrum control
- Direct writing without immersion oil
- Ultra-long FBGs
- Apodized Bragg Gratings
- Variety of optical fibers (single-mode, dual-cladding, multi-core, etc.)
- Femtosecond FBG writing with a phase mask